The FACE Orchestra is yet another important area to F.A.C.E. This group performs with the Community Singers as well as for many Effingham area organizations and activities.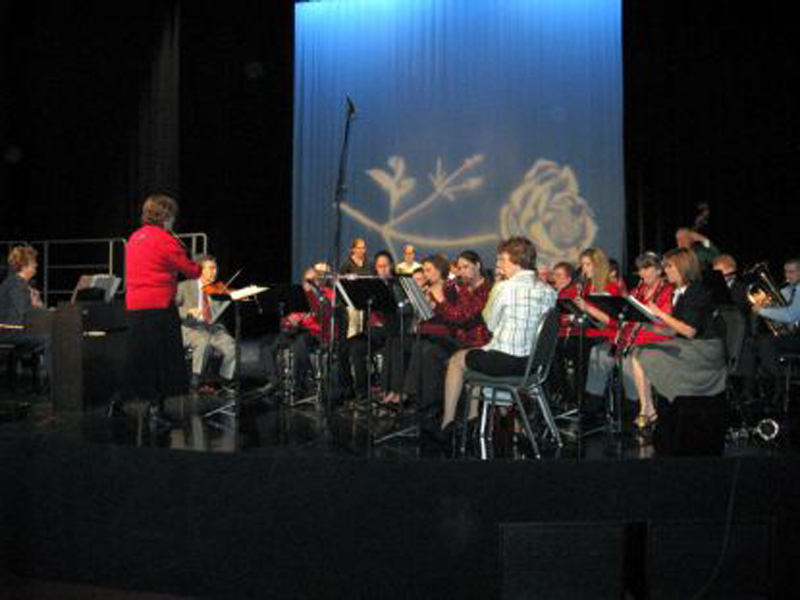 The F.A.C.E., Fine Arts County Effingham, Community Orchestra was organized in the early 1980's by Rachelle Cekander to provide an opportunity for string and instrumental musicians to perform.
Youth through adult age musicians, amateur and professional; brass, woodwind, string and percussion players, from all surrounding Effingham communities are welcomed and invited to join
the group at any time.
Nicholas Tkachuk, a recent graduate of EIU, currently directs the group. The orchestra practices every Thursday, April-December, from 7:00 to 8:30 pm in the Sacred Heart School band/music room.
The Orchestra performs four Effingham courthouse gazebo concerts on the 2nd Thursday in June, July, August and September; performs for local events and picnics; and culminates each year with a Christmas Concert.
All interested musicians may show up at a rehearsal or contact Beverly Marshall at 217/821-1026; or Kendra Johnson at 217/868-9505; or Rachelle Cekander at [email protected]. 
The Orchestra is open to all those who desire to express themselves through music.  Participation with the Orchestra promises to expand your abilities to a higher level of performance and provide a wonderful outlet of musical expression.